18 Sep

Why the wealthy are turning to Pawnbrokers

Wealthy people looking to fund new ventures are turning their backs on the banks and are now turning to pawnbrokers.

Its becoming harder to borrow from the banks for new ventures due to legislation, there also finding when they do approach the bank there having to wait for lengthy decisions, resulting in missed opportunities, so their pawning their Rolex's, art collections and other collateral for quick and easy loans from high-end pawnbrokers.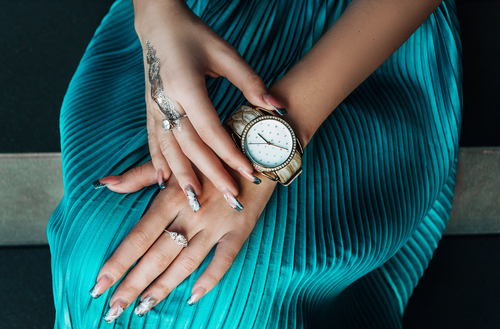 They know that they can turn their valuables back into cash quickly, without having to fill out lengthy application forms, waiting for credit checks and then having to wait weeks for an answer.
There is only a handful of Pawnbroking companies in New Zealand who are tapping into the trend of letting their affluent clients take quick thousand-dollar or million-dollar loans with high-end collectibles as collateral and Premier is one of them. That's far greater than the average loan size of $150,  Business owners say the way the luxury goods-backed loans are growing points less to the financial distress associated with pawn shops and more to seize money-making opportunities.
The pickup in economic growth has shifted the balance toward small business owners growing their businesses,
Growth is "certainly geared more towards opportunity loans than anything else, a big part of our job is "educating the affluent consumer that they have all these assets sitting in their closet or in the Garage,
One of our clients was able to use his watch collection to purchase some liquidated stock to sell in his shop.
No bank would provide a loan in such a short time, but after the client came in with "four very high-end luxury" watches, we were able to provide him with $50,000 in 48 hours.
Some clients also leave their luxury goods with Premier for a service that acts like a revolving line of credit
Often times if I talk about my business, the assumption is that people borrowing money from you, they must be in a bad spot. That's simply not true, we also and more often deal with business owners that are growing."
Global wealth is on the rise as equity markets have run into record high territory, and prices for luxury goods are climbing. Last year, a da Vinci painting sold for more than $450 million, the most expensive piece of art sold at an auction, according to Christie's. In December, a vintage Rolex formerly owned by Oscar-winning actor Paul Newman set the record for the most expensive wristwatch sold at an auction — $17.75 million.
Individuals are also using high-end pawn shops to use their existing collectibles to buy more.
"They're able to fund the passion with the passion, versus using assets that would be used for other purposes. It makes a lot of sense for me.
These wealthy people are now thinking outside the box, and that pawnbroking  no longer has a stigma attached.