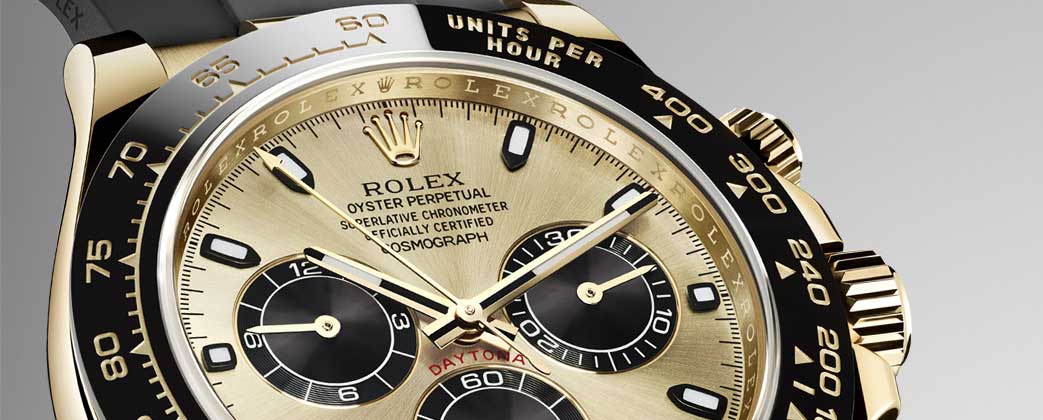 30 May

Tracking the Rolex Daytona: A 53-Year History

In this feature-length article from WatchTime's January-February 2016 issue, we take a look at the 53-year history of the Rolex Cosmograph Daytona, the brand's iconic chronograph watch.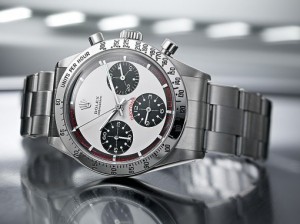 For most of Rolex's history, chronographs took a back seat to three-handed models. The company did produce some chronographs, but equipped them with third-party calibers that ticked in conventional, classic cases, not its well-known Oyster case. Rolex introduced its first Oyster-cased chronograph during WWII, but it was anything but a hit.
In 1955, Rolex launched its Reference 6234 chronograph. Neither "Cosmograph" nor "Daytona" appeared on the dial; the watch was simply labeled "Chronograph." Rolex made about 500 of these watches each year until 1961, when the reference was discontinued. The watch sold for about $200 in the early 1960s. This model wasn't very successful, either: it and other early Rolex chronographs often languished on dealers' shelves because other manufacturers had long since established themselves as chronograph specialists. Nowadays these so-called "Pre-Daytonas" are rare and desirable: $20,000 is merely the entry-level price for one of these hard-to-find models with a silver or black dial and stainless-steel case.
The first automobile races were organized on the beach at Daytona, Fla., in 1902. Many new speed records were set in the following years. Sir Malcolm Campbell of Great Britain was among the most successful racecar drivers on the stretch: he wore Rolex watches both on and off the racetrack in the 1930s, when he held the world land speed record. Campbell wrote a thank-you letter to Rolex in 1931, telling the company he was very impressed by his Oyster's durability.
Read more  http://www.watchtime.com/featured/tracking-the-rolex-daytona-a-53-year-history/
Article courtesy of Pawntimes