18 Dec

The Wealthy are turning to Pawnbrokers to fund their business ideas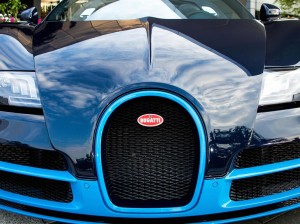 Wealthy people looking to fund new ventures are turning to their Rolex's and other valuables as collateral for quick and easy loans from high-end pawn brokers this is not just a Global trend.
We believe Premier is the only lending company in New Zealand to tap into the trend of letting affluent clients take quick thousand-dollar + loans with high-end collectibles as collateral. That's far greater than the average pawn loan size of $80.00, according to the New Zealand Traders Association. Business owners say the way the luxury goods-backed loans are growing points less to the financial distress associated with pawn brokers and more to seize money-making opportunities
The pickup in economic growth has shifted the balance toward small business owners growing their businesses, Growth is "certainly geared more towards opportunity loans than anything else,
Our company "Premier Pawnbrokers" is a brick-and-mortar high-end pawn shop in Wellington, Business is doing so well that were considering opening other locations throughout New Zealand.
A big part of the job is "educating the affluent consumer that they have all these assets sitting in their closet," One of our clients was able to use his watch collection to finish a real estate development.
The bank wouldn't provide him with any further funds, saying that he was stretched financially but after the client couriered  in "four very, very high-end luxury" watches, Premier was able to provide him with the funds he needed in less than 24 hours.
Some clients also leave their luxury goods with Premier for a service that acts like a revolving line of credit.
"Often times if I talk about my business, the assumption is that people borrowing money from you, they must be in a bad spot. That's simply not true." "We also and more often deal with business owners that are growing."
Global wealth is on the rise as equity markets have run into record high territory, and prices for luxury goods are climbing. Individuals are  using high-end pawn brokers to not only invest,  but also using their collectibles to buy more.
But the overall trend for high-end pawnbrokers appears to be entrepreneurs needing capital quickly.
We had a young man who needed to patent and create a product  "pet feeding bowl for people with Arthritis"  the prototype has now been produced and he is now working with an investor to take it to the market;
Mr A who needed to purchase a car to become an Uber driver;
Miss A who started a successful  lawn mowing service.
Mr B who wanted to take his family on a trip back to India to see his family
Mr C who wanted to set-up his own IT company
The list goes on, these are people who are thinking outside the box, Bank's are no longer the first choice, times are changing and people are looking at alternative lenders like pawnbrokers.
Premier The New Fringe Bank Lender