23 Jun

The Demand for Franchises has increased!
It goes without saying we have experienced extraordinary times as a result of Covid-19. For many the lockdown experience allowed them to take stock and re-evaluate "what's really important" and in particular reviewing their career paths.
With redundancies and unemployment on the rise, a significant number of individuals have been forced to consider "what's next", presenting an opportunity for some to take control of their income and future security. "Buying a job" can mean a more secure future and "being your own boss" is the lifeblood of our economy. Joining a franchise network offers both income and security.
It is evident people are looking to secure their own futures and franchising is one of the most accepted vehicles to achieving this. Franchises provide the opportunity for individuals to "be their own boss" within an already successful business system, reducing risk and benefitting from the systems already developed and the knowledge and experience of the Franchisor.
The impacts of the GFC (2008) resulted in a massive trend towards "buying a job", with the franchise sector, in particular, experiencing huge growth, and all indicators suggest we are set to see this again post-Covid.
Conservative estimates predict NZ will experience up to 10% unemployment by the end of 2020 and  SME's considering expansion through a franchise model could benefit from immediate growth whilst providing opportunities and solutions for fellow Kiwis.
So' What Franchise?
With so many franchise opportunities out there from the Hospitality industry to home services, it can be difficult and frustrating to choose which is right for you!
We believe that Premier offers an "Exceptional Return on Investment"
If you searched your mind for an image of your typical pawnbroker, we will forgive you for conjuring up some dimly lit basement type scenario, stacked from floor to ceiling with dust-caked curios, while some gut peers out from behind the counter waiting to pounce.
We aren't surprised about that image after all pawnbroking has been around for over 3,000 years!
But! were happy to report that here in the 21st Century, Premier pawnbrokers is confronting that perception head-on, – with modern bright shops and offices, sophisticated technology, and a huge emphasis on providing our customers with superior, respectful, friendly and above all else completely honest transparent customer service.
Premier Pawnbrokers is literally bringing the Pawnbroking industry back into the light.
Essentials for Success:
Proven Concept
Recession-Proof
No Experience Necessary
Very Profitable
Minimal Staff
Minimal Stock
Excellent Support
Strong Brand
So' if you are considering a career change or wish to take control of your future and be your own boss, come talk to us download our franchisee brochure here: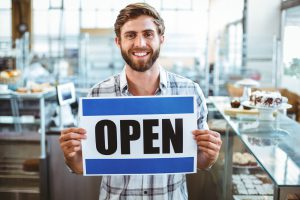 I look forward to talking with you soon
Regards
Kevin Garner