23 Nov

TAX NEEDN'T BE TAXING?

Tax & Paying Tax On Time
Of course, by its very nature tax is taxing – financially at least, and we all have to pay the Tax Man when the Tax Man cometh!! but it need not be an emotionally taxing process providing the tax payer was organised and made their submission in a timely fashion.
This is certainly reasonable advice, but for many it is simply not possible.
Some Of Our Clients Experiences With Tax
The experiences that some of our clients have shared with us have taught us that where it is not possible to pay taxes by the time that they fall due. Then it can indeed become extremely taxing. By nature, people like to do the right thing. In instances where they can't (like paying a tax bill in time) it can put great strain on an individual's mental and physical wellbeing.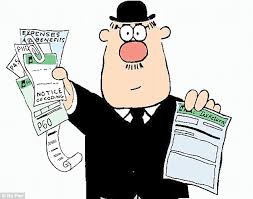 Premier's Asset Finance Can Help You Or Your Clients With IR Obligations
Kevin and the team have been able to assist an increasing number of people. Not only in personal debt but in meeting their IR obligations on time. Premier has helped individuals (or their company) when they have been expecting money to come in within a short space of time. However, IR needs to be paid straight away. "and the Bank won't lend to pay a tax debt" Premier has been able to offer a short-term loan which would be secured against a personally owned asset. Such loans can often be in place within minutes. We have the distinct advantage over more traditional lending channels in that there are no application forms or credit checks  required and no awkward questions "Not one"
The lending decision is solely based on the asset and consequently has no impact on any current or future borrowing an individual may have.
Contact Premier 
Premier are actively helping to make tax less taxing.
we recently advanced such a loan for tax purpose
Total Loaned = $6,000
Time Taken For Cash To Be In Clients Bank Account after Meeting = 25 Minutes
Total Duration Of 3 Month Loan = 2 Month
Total Pledge Fee Paid By Owner = $594
Application Fees Paid = $0
Total Time For Loan To Be Paid & Assets Returned To Owner = 2 Month
"Do you have clients that need quick cash to close that deal, or to bridge that loan or pay that tax bill? 
We have funds available from: $1,000 -$500,000+
0800 93 22 64