01 Nov

Reality TV burnishes image of the neighbourhood pawn shop

After centuries on the fringe of consumer finance, the neighborhood pawn shop is pushing its way toward the mainstream, thanks to the power of reality television and the long arm of government regulation.

TV show's  like "Pawn Stars", "Posh Pawn" and Beverly Hills Pawn, has helped transform the image of the pawn shop, portraying it as a fun place to do business and discover one-of-a-kind buys.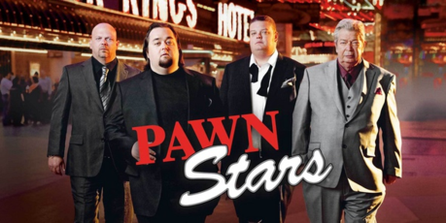 At the same time, more consumers, even those with other loan options, are finding that the simplicity of the pawn shop has its appeal.
"I have been coming to pawn shops for years but I guess the TV shows makes it easier, more acceptable," said Eddie, a self-employed business owner , after he pawned a diamond ring for $550.
"The big change in the industry has been the mainstreaming of the image," said Nick Finestone, President and spokesman for the New Zealand Licensed Traders Association (NZLTA). "It opened the doors for New Zealanders to come into their pawn shops to see what it is about."
The makeover, combined with a pending government crackdown on exorbitant payday loans that are geared to people on the low end of the income spectrum, have made these heady days for one of the world's oldest forms of consumer finance.
Pawn shops, with their three golden balls symbol, much like barbershop poles, have been readily identifiable through out the world since the 17th century.
They extend loans on an item of value, say, a ring or a guitar, brought in as collateral. If the loan and interest are paid off on time, the item is returned to the borrower. If not, the pawnshop can sell the item to recoup the loan.
"Customers tend to use us when they need us, redeem their items and we may not see them for a number of months … and then we see them again," said Kevin, chairman and owner of Premier Pawnbrokers
Pawnbrokers expect an increase in loans this year,  although most are doubtful of seeing much growth on the retail side of the business, where unclaimed goods are sold.