05 Sep

Pawnbrokers attracting new custom

We hear all sorts of stories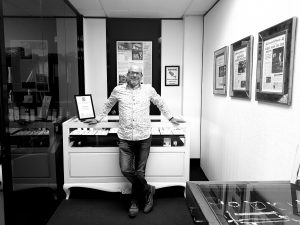 "Some find it a little bit shameful, but others come in and want to tell you their whole life story. we have a lot of people who want to tell you about their predicament,".
"It is almost like they need to tell someone. we hear a lot of stories  about – divorces, redundancies, business struggles new business ventures and a few  heartbreaking tales."
But were not a counsellors, police officers or priests. We are pawnbrokers.
Designer goods
If you think of pawnbrokers, you probably imagine dingy back alley establishments with nefarious characters! but pawnbroking is changing.
We at Premier noticed a gap in the New Zealand market, and  decided to focus on more expensive items.
Based in Lower Hutt City Wellington, our offices look more like a Private Bank than a Pawnbroker shop,  we have Clients from all across the country that either visit us personally or courier their valuables to us. They know that we offer Discretion, Trust & Integrity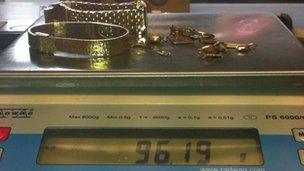 We will pawn anything of value, from Jewellery and watches to Designer bags etc.
"More and more people are coming through the door, they have been to the banks, and have been turned down for an overdraft or loan,"
"So, they are looking round their homes, and they are finding out they have actually got items they can use as collateral."
Business has increased,  we think this is down to middle-income customers, and small businesses, now looking at alternative lenders rather than just trying the banks, they are realising that there are more options available to them now.
The way it works is very simple and quick compared to other lending. The customer brings along something to pawn, and usually walks away with a loan worth around 60% of its market value.
They have at least 3 months to pay it back, and interest rates tend to vary depending on the size of the loan.
Quick cash
At Christmas, John's business quietened down for the holidays, and with a few people owing him money for work done, he thought he would be OK for the holidays, however the excuses started to come through why people couldn't pay him until after Christmas, this left John in a situation of no cash for Christmas.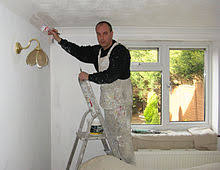 "I was really, really upset and just did not know where I was going to get the money from. I did not have a clue how I was going to manage financially over the holidays," he said.
A friend suggested he went to a pawnbroker.  John said he was not convinced at first.
"John had a few gold coins he collected over the years, but didn't know the true value of them, he was taken back when we told him that we could loan him $6,000 if he needed it, John said they were just sitting in a draw at home
And so, the pawnbroker keeping his gold coins in secure storage, John walked away with $6,000. he has 3 months to pay back the loan.
But, if he does not find the cash, then he could lose his items.
"It is in our interest that the client gets the item back. It is a common misconception that the pawnbroker wants to sell the item," we will always work with our client and possibly extend the term of loan.
"We are in the business of making money out of the interest, so if we have to sell an item, it is not in our interest at all. We lose a client. "
'Risk'
There are certain advantages to using a pawnbroker over other lending, There is no risk of recourse, meaning if you fail to repay the loan, a Pawnbroker won't take you to court, affect your credit, or pass the debt to a collection agency, and a pawnbroker will even do business with you again
"It is probably cheaper than something like a payday loan, or an unauthorised overdraft.
"But the big advantage of a pawnbroker is that you do not have to go through normal credit checks, like you would if you were applying for a bank loan or credit card.
"So it can be viewed as a simpler, no questions asked way of getting money. And you get it very quickly as well."
basically its a secured loan or a collateral loan as we like to call it.
"It is almost like a mortgage. So, rather than having it secured on your house, you are having your loan secured on your item.