28 May

Pawnbrokers attracting new custom

We hear all sorts of tales when people come into our offices.

"Some people find it a little bit shameful, but others want to tell you their whole life story. Some people just want to tell you about there situation.

"It is almost like they need to get it off their chest and tell someone. We hear stories about – divorces, redundancies,  a few heartbreak tales." but there's also the good stories of the new business ventures or expansion, the proud fathers who want cash to pay for the daughter's wedding.

But were not counsellors, Were pawnbrokers. Or, more exactly,  higher-end pawnbrokers.
Designer goods
Now' if you think of pawnbrokers, you probably imagine people selling gold for cash or selling that unworn watch that Aunti Doris gave you for your birthday, we still do that, however, Premier has decided to focus on more expensive items too.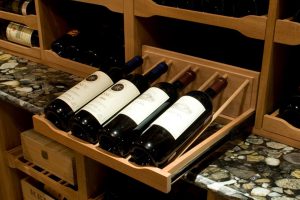 We pawn anything of value, from fine wines, designer bags, art to rare books, antiques, classic cars etc.
"More and more people are coming through the door, they have been to the banks, and,"
either the banks can't or won't help!
"So, they are looking around their homes, and they are finding out they have actually got items they can use as collateral."
The Licensed Traders and Pawnbrokers Association says business has increased across the board and thinks that this is down to middle-income customers, and small businesses using pawnbrokers has an alternative lender.
The way it works is simple. The customer brings along something to pawn and usually walks away with a loan worth around 60% – 70% of its market value.
They have at least 3 months to pay it back, which can be extended if needed. Like the bank, we make money from the loan, this is called a redemption fee and varies for the amounts borrowed.
In October last year, a new client  was devastated to find that one of his employees had been stealing from him and to top it off he had just lost a big contract reducing his cash flow
"He was really upset and just did not know where he was going to get the money from to continue his business. he said, "he didn't have a clue how he was going to get this thing sorted out,"
A friend suggested he went to a pawnbroker. he said he wasn't convinced at first. and didn't think he had anything worth pawning"
However, he had a small vintage wine collection, but he didn't know he could use it to get a loan
We loaned the client $10,000 on the same day he enquired."
Premier got to keep the collection in cool secure storage and the client had until January to pay it back.
It is almost like a mortgage, but rather than having secured on your house, it's secured on your item.
"It's in our interest to make sure the client gets the item back, (it's a common misconception that we want to sell the item)." We are in the business of making money out of redemption fees and if we had to sell an item we lose a future client.
'Risk'
There are certain advantages to using a pawnbroker.
"It is cheaper than  a high-cost credit loan (payday loan),"
"But the big advantage of a pawnbroker is that you do not have to go through normal credit checks like you would if you were applying for a  loan from the bank or finance company.
"It's a simple, No awkward questions asked way of getting money when you need it. And you get it very quickly as well."