16 Jan

Pawn Shops Offer a Better Alternative to Payday Loans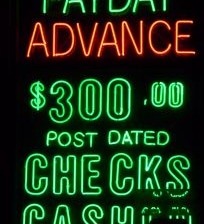 One of the major complaints about payday loans is that they can lead to a cycle of debt.
A pawn loan, however, is different from a payday loan in that it is not based on you or your future earnings but rather on an asset you are using as collateral.
This means that if you cannot repay your loan, or don't want to pay your loan you can just walk away, try doing that with a payday lender!!  "you see the pawnbroker would try and recoup his money by selling your asset", not by continuing to charge you  fees and renew the loan trapping you in a cycle of debt.
When you decide to take out a pawn loan, you bring in an item of value, a pawnbroker decides whether your item has value and whether or not he wants it, and offers you a percentage of the estimated value anywhere up to 60%.
The redemption fee you pay on the loan is almost always less than payday loan interest and fees.
Another difference between payday lenders and pawn shops is that pawn shops do more than lend.
You can also opt to simply sell an item to earn extra cash keeping you debt free entirely and still getting you through that difficult time.
Pawnbroker Loan or Payday Loan – You Decided!