14 Nov

New age of pawnbrokers?

It was a burning issue that made small businesswoman Boudicca Scherazade first go to a pawnbroker – all her stock had gone up in smoke.

Thankfully, no one was hurt in the fire at her Surrey home last year, but Ms Scherazade lost £250,000 worth of vintage clothing and antiques.

"It was a pretty bleak situation," says the 41-year-old. "I had just got wind of a whole scoop of vintage luggage up for sale in Monaco that I knew I had customers for.

"But suddenly I didn't have the money to go out and buy it, and I needed cash fast – much faster than a bank could lend it to me."

So taking a deep breath, Ms Scherazade remembered that a friend of hers had admitted going to a pawnbroker.

"There is still a lot of stigma about pawnbrokers, but I was desperate. So off came the Rolex watch and my other jewellery."

Less than 24 hours later, she was able to borrow £5,000 against the value of the items, and set off for Monaco where she bought the new stock.

She says selling the luggage was as easy as she had predicted, and a month later she was able to pay back the pawnbroker and reclaim the jewellery.

'More acceptable'

At a time when small firms continue to complain that banks are unwilling to lend, Ms Scherazade is far from unique – pawnbrokers across the UK are reporting a big rise in the number of business people coming to them for short-term loans.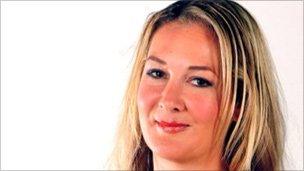 And it seems to be the trend in New Zealand, we have seen a huge rise in small business customers over the past six months alone.
"The reluctance of the banking sector to lend in recent years has certainly helped us, but it is more than that," says Premier founder Kevin Garner at his office in Wellington.
"Thanks to the internet and changing attitudes, pawnbroking has become a lot more accessible and acceptable.
"We are now attracting more and more people who have a lot of assets, but short-term cash issues, such as a vital need to get a deal sorted as quickly as possible."
Premier, will typically lend  up to 60% of the value of the item being pawned. So if you bring in a watch worth $10,000, you could potentially borrow $6,000.
"We are talking loans over say one to four months, with no administration fees, or penalties for early repayment."
As the number of customers using Premier continues to grow, so does the sheer range of items that  people are bringing in.
"We've had clients from all over the country, offering paintings, antiques, music memorabilia, signed first edition books, stamps  gold Jewellery etc," we even had a hand built 1980's Harley Davidson motorcycle with a value of over $80,000 as collateral .
We have also had some well known rugby personalities and an international film director visit Premier.
'Cash injection'
"We've been in business for over  7 years now and we've  dealt with a lot of different people But there has definitely been an increase by the small business community,
small business people are increasingly attracted by how quickly pawnbrokers can loan out the money.
Its the instant solution they like – unlike borrowing from a bank with all their paperwork that needs to be completed and time delays.
Pawnbroking provides an instant cash injection, which will tide the business over when they need it most."
No Obligation To Repay
But what if a small business person finds they can't afford to pay back the loan?
Premier's Mr Garner says any images of "banging on front doors" are completely misplaced.
"The vast majority of our customers pay the loan and redeem there items on time, but if they don't,  they can renew the loan by paying  the redemption fee and rolling on the principal," he says in any case their is no obligation to repay the loan.  and if they don't we sell their items at an auction house, even then all is not lost, if we sell the item for more than it owes Premier the surplus is returned to the client.
"Most importantly, we never chase any money that is owed to us. These are technically unsecured loans, so if we don't make the money that we are owed [at auction], then it is our mistake in not valuing the item correctly."
One of our clients summed it up in one sentence for us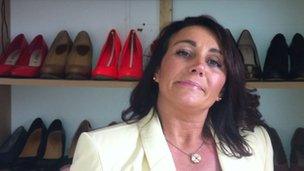 "Sometimes if you are in business, it is just very useful to be able to borrow money almost immediately," she says. "I know that I'll always be able to pay it back. That bit is important."