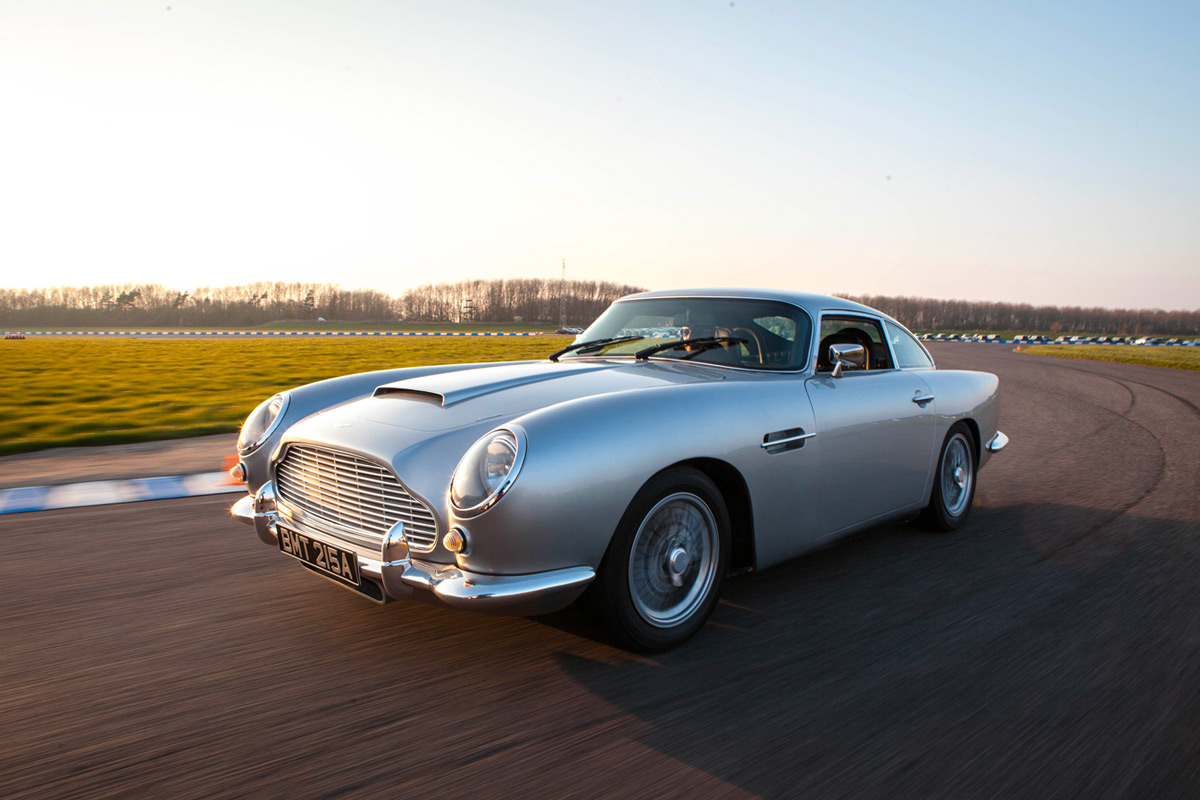 27 Nov

7 Expensive Classic Cars Produced 2019

7 most expensive classic cars produced 2019

The phrase "oldie but goodie" applies more to some things than others. Things like fine wines and classic cars truly get more valuable with age. Collectors all over the world clamber for rare opportunities to purchase the best classic cars, mainly due to rarity. These are the factors that drive the prices higher, and here are the top 7 most expensive classic cars of all time.
#7. The 1937 Alfa Romeo 8C 2900 – $4.07 million
The 1937 Alfa. It was a triumph from its inception in 1935, with a 2.9 liter 8 cylinder engine that came about through a collaboration between Vittorio Jano and the famous Enzo Ferrari. It finished third in the 1938 Pontedecimo-Giovi climb with Piero Dusio at the wheel, before going on to win the Stelvio. Its history is rich, and its price tag is incredible.
#6 1964 Shelby Cobra Daytona Coupe – $4.4 million
It's a car that took some time to show its brilliance, after being built in 1963 on a modified Cobra Roadster with a Ford V8 289 ci engine. Its history includes racing at Daytona and winning at Sebring to topple the dominant Ferrari 250 and help American Racing win 1965's brand title. There have been a number of famous owners of this classic, including Phil Spector, and it has also been through numerous ownership disputes over the years.
#5. 1932 Alfa Romeo Tipo B – $5.6 million
This car was built on the principle of high torque with low revs, and was crafted specifically for the Grand Prix in 1932. This was the only car on the tour with just one seat. Propelled by a 2.6 liter 8 cylinder motor. This car won 5 of the races on that year's tour, and the team went on to be taken over by Ferrari.
#4. 1962 Ferrari 330 TRI/LM – $6.5 million
This was the last, and most powerful, of the Testarrosas that dominated racing in the 1950s with their front-engine works of art. after winning Le Mans in 1962 whilst it was damaged. When Hisashi Okada acquired it, He restored it to drive around New York for the best part of a decade. After a complete restoration, the car came to the surface again in 2002 in a luxurious French collection.
#3. 1931 Type 41 Bugatti Royale – $8.7 million
Bugatti didn't have power and speed in mind – instead, the focus was on using the finest materials like rare leathers, woods and precious metals. The result was a stunning end product and, of course, an extremely prohibitive price. Only 6 models were ever built, and in 1931 its price was up to 100x that of common vehicles – an enormous $42,000.
#2. 1962 Ferrari 250 GTO – $16.6 million
This car oozes that sensual appeal. It has an elegant shape and superb performance, offering the ideal combination of driving pleasure and aesthetic appeal. after winning a number of races for Ferrari, and its 300HP engine needs continuous refurbishing (reliability was never its intention). It is one of the rarest Ferrari models ever produced, and one sold in 1990.
#1. 1954 Mercedes W 196 – $24 million
This is the car that dominated racing championships through 1954 and 1955. It first appeared in public at the 1954 Reims Grand Prix. Its stand-out feature was a groundbreaking valve system that didn't require springs. It was driven by Juan Manuel Fangio and Stirling Moss before arriving at a museum in the 1980s. In 1990, in order to raise funds to renovate, the museum sold the car to a French industrialist. From there, it sold to a German businessman for less than $10 million.
As you can see, it is a combination of amazing aesthetics and, more importantly, history. That makes classic cars exciting enough to sell for enormous fees. Whether it comes down to the achievements of a particular model, the innovation in the technology, or a high-profile chain of ownership, a car's price can go through the roof when the right conditions are met. The cars in this list are all legendary models in the world of classic car collecting. Even if such exciting cars are a little out of your price range, a keen eye will help you spot some exciting pieces for your own collection.
like to pawn your luxury items Premier, would like to help you try the premier experience today