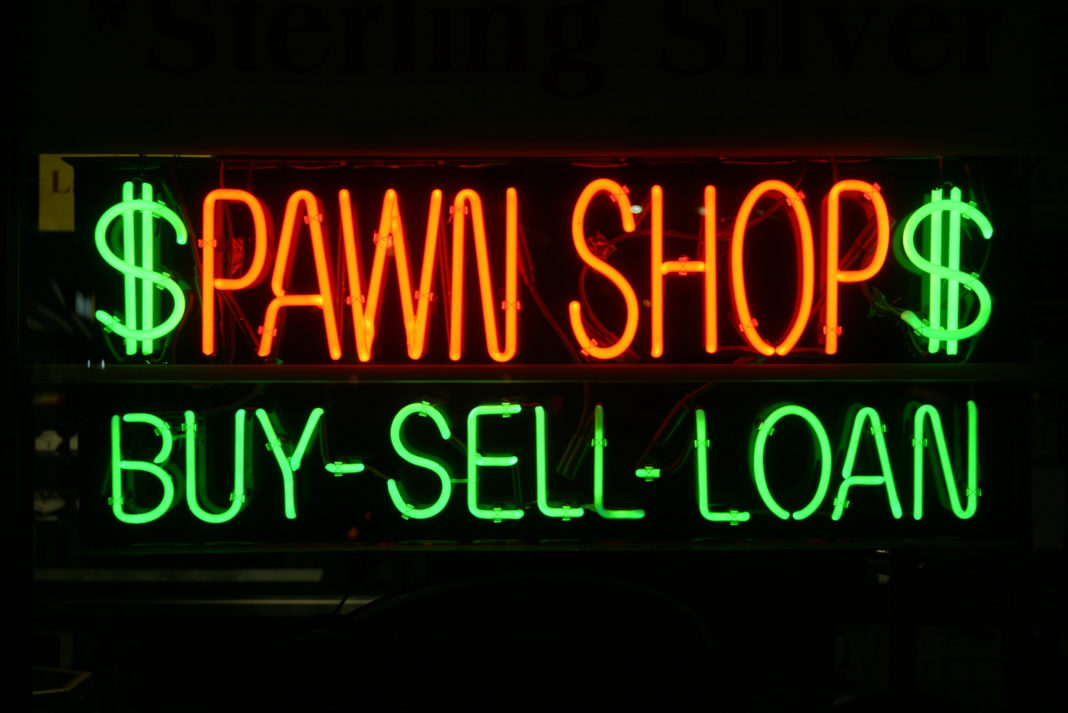 08 May

Inside The Pawnshop Where New Zealands Elite Either Sell Or Pawn Their Rolexes And Other Expensive Items

The main office is in Wellington,  the building in which the pawn shop is located – the Gibson Sheat Building – with its ornate entrance and sweeping staircase and boasting its very own Vault, is not where you would expect to find a pawnbroker.
"All the floors in this building have had to be reinforced because of the vault and earthquake strengthening,  Nathan Garner, a loan officer  for the company. "said"
Clients can sell there valuable belongings, purchase others' goods at a discount, or get a temporary-cash loan using their items as collateral.
Inside, you'll find items like $5,000 chanel hand bags, $8,000 one-karat diamond rings, framed collectable pieces of art. Other high-end items that the company holds as collateral such as cars, boats, motorcycles etc. which are too large to be kept in the vault, are stored at an undisclosed location.
Below are some of the items that are for immediate sale or recently sold – either because they were purchased from a client, or as Nathan put it, the client has "chosen to walk away from" them.
While Nathan noted that the company has never revealed the name of a client, he did say that our clients come from all walks of life, many are small business owners all with one thing in common, they have a short term cash flow and need money "fast". "Discretion is one of the cruxes of our business. If we lose that, no one will want to come to us," he said.
This Diamond necklace is from Theo Fennel with a value of over $6000 (Theo Fennel is well known for Designing Jewellery for superstars such as Elton John and David and Victoria Beckham. On sale for $2400.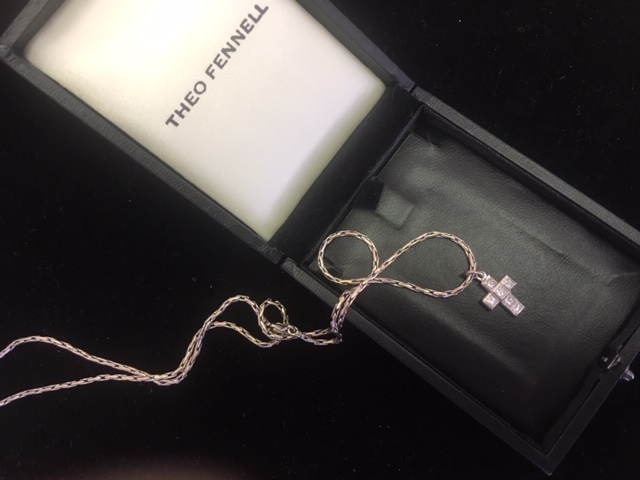 Nathan said," that 88% of clients redeem their items" and feels that it is not only because of the discrete professional service we provide but also that we don't charge high redemption fees like some other Pawnbrokers
The ring here is a 1.05Ct, round-cut diamond valued at $8295.00. for sale at $4,000
This 10″ Chanel leather shoulder handbag is generally over $8,000 + retail, but Premier was  selling this one for $3,500. (Unfortunately ladies it sold very quickly)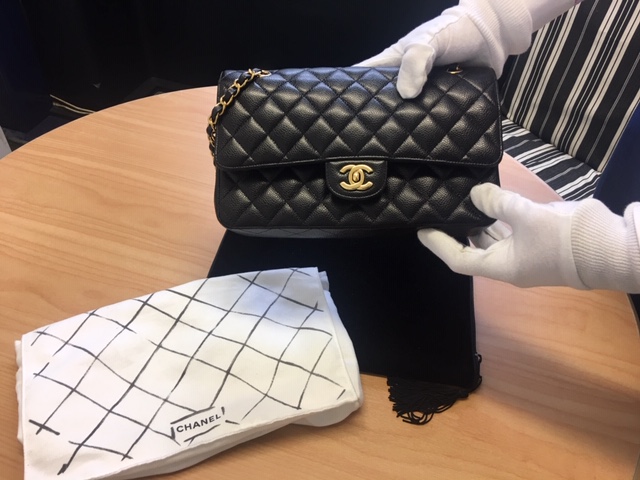 Nathan showed us a few of the company's higher-priced pieces that were available for purchase, but now sold, including this Omega Speedmaster Moon Watch.  value around $16,000. it recently sold for $6,500.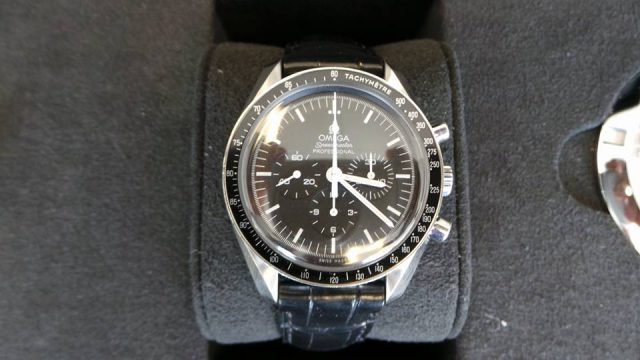 Clients meet in an office environment while having their items evaluated and priced. "Unlike other pawn shops, we're more professional. We sit at desks, not behind glass windows," Nath said. 
This Limited Edition of prints hanging in the reception is worth $5,000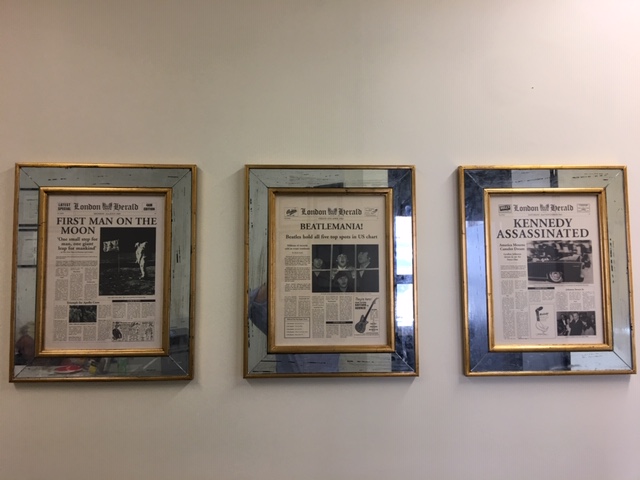 For-sale jewellery is kept behind one of  two glass cases.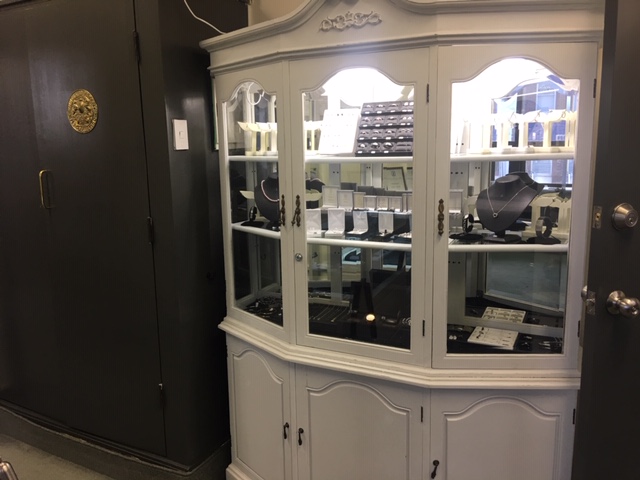 Premier Pawnbrokers is located in the Gibson Sheat Building and feels more like a private bank than a pawn shop.