09 Aug

The New Modern Pawnbroker for New Zealand (Collateral Lender)

Pawnbroking is possibly the second the oldest trade on Earth "But I believe we are the first pawnbroker in New Zealand to completely modernise the model."

Our company, Premier Pawnbrokers based in Lower Hutt, Wellington, caters to people who are asset rich with property, cars, antiques, art and jewellery but are occasionally short of cash.

MODERNISED PAWNBROKING

Premier's "modernised" model is straightforward. Lending up to 70pc of the value of an asset. There is no interest instead clients pay a redemption/holding fee for each month its in pawn. They can repay any time with no penalty. If the client decides not to or is unable to repay the loan, Premier will auction the item to recoup its costs, plus the redemption fee, and pay the client any extra gains.

PRIVATE BANKING

Unlike the Dickensian image of a dingy, back-alley pawnbrokers,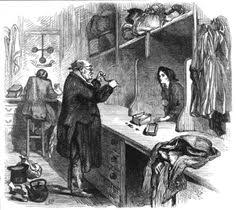 stuffed with tarnished silverware, Premier is light and airy, and looks more like a Private Bank than a pawnshop, with plush discreet offices and modern art decorating the walls.
You can't imagine Bill Sykes creeping out of this modern office; we call ourselves "collateral lenders" and "loan specialist". "We are still a pawnbroker and we don't hide that," we try and make people as comfortable as possible."
LOCATION, LOCATION, LOCATION
One secret to our success is its location, a stone's throw from bustling Queensgate Mall in one of the grandest office buildings in Lower Hutt, we have the right postcode whilst being discreet.
"There is still a stigma associated with what we do". We like being off the main road. People are sometimes embarrassed. They think that because they are pawning their goods, they'll be considered poor. It's just their money is tied up in their assets and they need instant cash.
NO TIGHT LENDING RULES
Premier has experienced a boom in recent years as a result of the increasingly stringent lending rules in the main street banks. caused by changes to the CCCFA. AML/CFT and new responsible lending. This along with increased automation and the death of the personal bank manager has left many people waiting weeks to have loans signed off, and they are flocking to Premier in droves. "We are the new fringe bankers,"
"They walk in and five minutes later, they've got the cash. If they borrow $1,000, it might cost them $49.50 in a redemption fee but we don't have  admin or application or fees. we don't charge late payment fees and we won't pursue the debt if they don't pay us back. We know some banks charge more than we do for their loans.!
OUR CLIENTS
Many of Premiers customers are Mum & Dads with good paying salaries, collectors, art dealers, Business owners  we've even had a few celebrities  pass through the doors, all (Asset Rich – Cash Poor).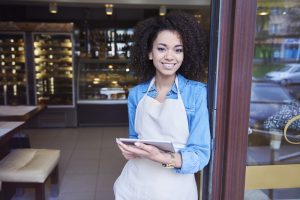 we only talk about pawned goods in the vaguest terms: " "One guy was a British film producer from the 70's & 80"s  with many films to his name, even a former All Black has walked through our doors,' film props to collectors  items from Lord of The Rings, no valuable item, no matter how unusual, is turned away. "That's the beauty of being independent," "We can consider all kinds of items."
Around 80pc of our clients redeem their assets. We won't give out loans to people that can't pay back. We don't want to end up with the item, we want the client to return and redeem their item.
Just think of us as your private Bank!