28 May

CAN YOU SELL A ROLEX WATCH WITHOUT BOX AND PAPERS?

CAN YOU PAWN OR SELL YOUR ROLEX WITHOUT BOX AND PAPERS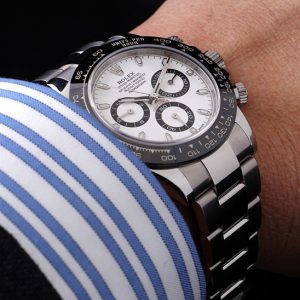 The largest luxury watch brand in the world, Rolex, is the most common watch brands used to secure a pawn loan. Rolex is well known for its functional, yet stylish references it is also one of the few brands that hold its value when bought new from an Authorised dealer Rolex watches come with a box and paperwork, along with a hangtag and extra links.  If you where to re-sell or take a loan against your Rolex, however, can you do so without the box and papers?
Why Box and Papers are Important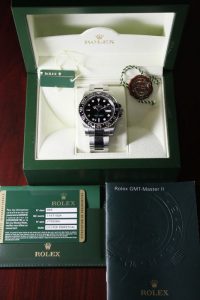 The box and papers that come with your Rolex upon purchase certify its authenticity and can allow for a quicker evaluation process, in addition to a stronger offer, because they make the watch more easily saleable.  It is also important that box and papers also be in good condition so that it is clear to what watch model they belong.
Can You Pawn a Rolex without Box and Papers?
The team at Premier Pawnbrokers understand that these items might not be available to bring to the evaluation appointment, and while these accoutrements can help us, they do not hinder us from making an offer  Rolex watches are readily sold on the secondary market without box and papers, as Rolex is always in high demand.
We regularly purchase and loan against luxury timepieces from Rolex and other fine watchmakers.  Our experienced team evaluate your watch and recognize the premium that complicated movements and in-demand models deserve.  Best of all, we have the expertise to purchase or lend against high-end timepieces without box or papers, including Rolex.
Should you be interested in buying, selling or taking a loan against your Rolex, or any other luxury watch, including Cartier, Patek Philippe and Audemars Piguet, please call Premier Pawnbrokers 0800 93 22 64 for more information, or drop us an email at info@premierpawnbrokers.co.nz