19 Mar

ARE YOU A SMALL BUSINESS OWNER NEEDING QUICK CASH?

Pawnbroking  use to be seen as a quick way to help private households or individuals meet their short-term and urgent consumption needs.

this has changed over the recent years due to  institutional discrimination against the small- and medium-sized enterprises (SMEs) by banks and other financial institutions.

Pawnbroking is now been used as a supplementary financing source for SMEs and private entrepreneurs when they cannot get access to bank or other financial sources.

even the banks who like to say yes are saying "No" to (SME's) and entrepreneurs.

No matter how much they spend on advertising.

we are seeing more small business owners coming through our office looking for funds for a business venture or capital to expand  or quick injection of cash to cover payroll, whilst they wait for that next invoice to be paid.

The days are gone, where pawnbrokers were seen to be on the "seedy side" of lending, Pawnbroking now fits in with, and competes with the High Street banks and other lending institutions.

In fact more people are turning to a Pawnbroker because of 'speed and convenience'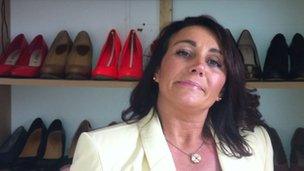 Jane wanted to buy more stock, but because she was a relatively new business, the bank said No!
She said she heard our ad on the Radio and thought, I've got nothing to lose by asking.
she made an appointment, and by using  items of jewellery and other things for security we were able to help her.
She couldn't believe that we didn't require an application form or see her financials!
Question?
Would the bank loan you $6,000 on your Panerai watch or $1,500 on your Louis Vuitton handbag?
In fact they would probably laugh you out of the bank, but a pawnbroker wouldn't they would welcome you with open arms.
After all Pawnbroking is just another way of lending.