17 Aug

The History Of Pawnbroking

Pawnbroking started over 3,000 years ago and how it has been transformed over the last few years to be a convenient, fast and friendly way to obtain short-term loans.
Origins
In Britain in the latter stages of the nineteenth century and early twentieth century there were nearly as many pawnbrokers as public houses.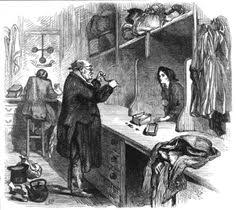 The origins of pawnbroking can be traced back over 3,000 years to the Chinese and it is pawnbroking we have to thank for the discovery of the Americas – Christopher Columbus' voyage was funded largely by the proceeds from pawning Queen Isabella of Spain's jewels! The industry as we know it today, however, can be traced back to fifteenth century Italy when the noble Medici family was a dominant financial power.
When the family was split in two, one half of the family became bankers and the other, pawnbrokers. The pawnbroking side of the family took with it half of the family crest, which incorporated the now instantly recognisable sign of the pawnbroker, the famous three gold balls. It should come as no surprise that the origins of banking and pawnbroking are so closely entwined – pawnbroking is, after all, simply another form of banking.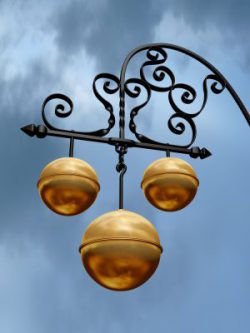 In Britain in the latter stages of the nineteenth century and early twentieth century there were nearly as many pawnbrokers as public houses, lending money on anything from bed linen and cutlery to the most famous of all father's 'Sunday best' suit. If pawnbroking had earned itself an unfair reputation in the past, there is no doubt that its image has changed enormously over the past twenty years or so. The recent upsurge in the industry's fortunes came during the 1980's credit boom and has continued through to today with customers now preferring this convenient form of  borrowing – customers that many banks turned their backs on during the hardships brought on by recession.
---
Pawnbroking Today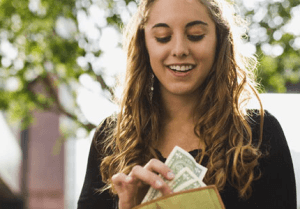 Pawnbroking today offers a modern, friendly and convenient way of getting cash quickly.
Today's pawnbroking customers range widely. Certainly they are ordinary people, who may wish to borrow a small sum of money for a short period of time. Very much like an overdraft is used the service is a real 'tide me over' situation. With more and more people paid monthly the pressure on managing short-term cash flow became more difficult than when weekly brown paper wage packets were the norm.
Pawnbroking customers pledge property that they own and consider the loan simply turning their goods temporarily back into cash as they once were. In other words customers feel they are simply, in effect, borrowing from themselves. No fuss, no favours, no extending or creating unsecured credit with the threat of negative credit ratings or 'blacklisting' as it is known if the loan is not repaid. Fully secured, straightforward and transparent credit in minutes – and from themselves. No wonder so many customers and regulatory bodies see pawnbroking as 'just another way of borrowing money'.