08 Jul

Are Personal Asset Lenders Taking The Place of The Banks?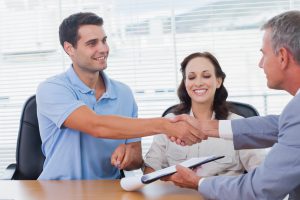 When you need a loan to start a new business or expand your existing business or even looking just for cash to cover a cash flow problem.
Your first thought might be a bank loan.  This option, however, is less than ideal as banks now have tighter lending restrictions and lengthy wait times.
To get a bank loan nowadays you can guarantee they'll conduct an invasive credit check. It will need to show an impeccable credit score. and theirs still no guarantee you will be approved.
The thing is, a Bank is a business, not a charity and they're in business to make money, and if your business is struggling or your credit is not the best, then its a high risk to the Bank.
And with heaps of other people around looking for cash why would they take the risk? *Banks like low risk!*
There is an alternative solution such as personal asset loan which have helped many people secure the cash they need.
Often people associate collateral lending with real estate, but there are companies now offering loans on luxury watches, jewellery, fine art, fine wines, luxury cars and other expensive items.
Premier is one such company offering loans on personal assets all the way up to six figures depending on what you own with no invasive credit checks and with more flexible loan amounts.
Premier has taken Pawnbroking to a whole new level after all a pawnbroker loan is just another way of borrowing with more flexibility and fewer rules than the bank.